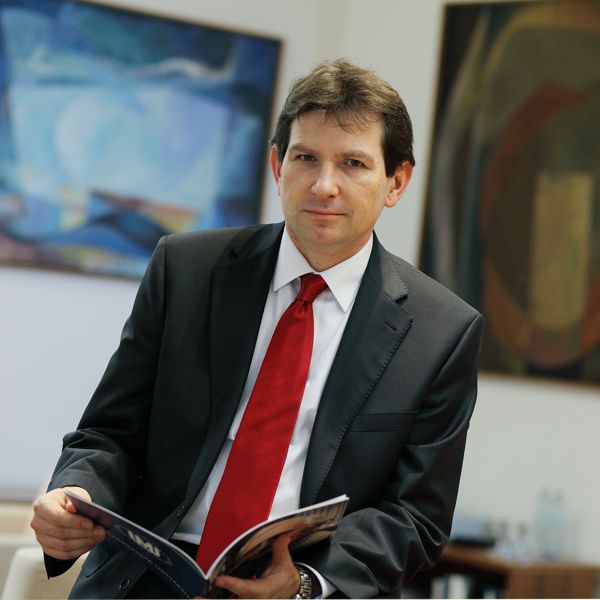 Professor Martin Bareš, MD, Ph.D., born 1968, Professor of Neurology
Professional background: consultant in neurology (since 1999), movement disorders specialist, clinical neurophysiologist.
Since 2009 full profesor of neurology at the 1st Department of Neurology, Faculty of Medicine, Masaryk University in Brno.
Adjunct Professor at the Department of Neurology, Faculty of Medicine, University of Minnesota, U.S.A. (appointed in May 2015).
Deputy rector and vice-rector for academic affairs at Masaryk University, Brno, Czech Republic.
Principal investigator at Central European Institute of Technology (CEITEC) at Masaryk University (since 2011).
His research is focused on movement disorders, including Parkinson´s disease, dystonia, essential tremor and spasticity.
Martin Bareš is active member of several societies (Chair of the Czech Movement Disorders Society 2009-2017; Member of Executive Committee of the Czech Society for Clinical Neurophysiology; Member of the editorial board of Clinical Neurophysiology Journal, Tremor and Other Hyperkinetic Movements, member of the Society for Neuroscience, Movement Disorders Society, Society for the Research on the Cerebellum.
Research aktivity: Hirsch (H) index: 21, more than 90 original papers, 1003 citations in Web of Science (without self-citations).
Stays abroad: University of Ljubljana, Slovenia; University of North Barbant, Tilburg, Netherlands; University of Minnesota, Minneapolis, USA (2003-2005, Fulbright Scholar) and repeatedly since 2005 (Department of Neurology, Faculty of Medicine at the University of Minnesota).